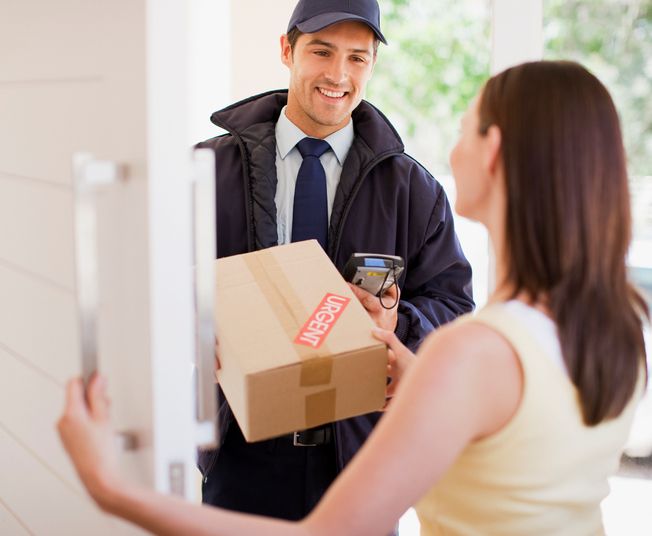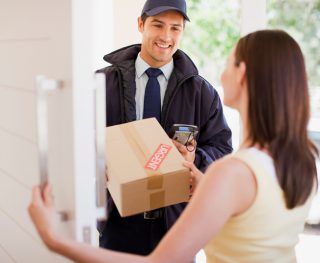 In 2015, a study analyzed the various reasons for online shoppers abandoning their shopping cart. While there were several explanations, it turns out that 4% of the population dropped off because the seller did not offer express shipping. In 2016, a similar study showed that number had increased to 16%! That represents a four-fold increase in drop-offs, only because the customer couldn't get their product fast enough. Any retailer who reads these statistics should interpret them as a growing same day shipping trend in consumer behavior.
It's a trend that can be very frustrating because these are sales they lost at the finish line. Only because they couldn't cater to a consumer's immediate need. A business may have amazing products to sell, and customers are willing to pay for them. But if they can't get the product today, they will go away. The retail industry continues to evolve, but the need for faster shipping is here to stay.
Read on to learn why same day shipping is more important than ever, and how any business can offer it.
Why Is Same Day Shipping Important?
The Era of Instant Gratification
Today's consumers live in the era of instant gratification. If there was any doubt, these statistics are quite telling.
The on-demand economy in the U.S. generated more than $50 billion in 2015, and that was two years ago. Today's consumers expect more goods and services from businesses, available at any time and place they choose.
Amazon Sets the Trend Online
Since launching the 'Prime' program, Amazon has changed the e-commerce game.
They promise millions of products to consumers in two days. And some products are deliverable in under two hours.
Given how big it is, it's no surprise that Amazon has influenced consumer behavior and expectations. And they continue to grow, both by adding more customers and getting existing users to spend more.
This growth will lead to expectations for fast delivery from other companies as well.
Increased Smartphone Penetration
As of 2016, the smartphone penetration in the US had surpassed 80%, which means that 4 out of 5 Americans own a smart device. What's even more surprising, is that less than 6% of the US population had a smartphone in 2007, when the first iPhone came out.
As a result, the consumers of today can shop for anything they like, any time they want to. The pace of technology development has resulted in phones that are faster, smarter and more capable than before.
Consumers can research products and services, and compare plenty of options. They can make buying decisions at the speed of light. Oh, and they expect delivery just as quickly.
Millennials in the Marketplace
The term 'Millennials' refers to the generation born between 1977 and 2000. They make up 25% of the US population today, and 21% of consumer discretionary purchases.
Millenials have been at the bleeding edge of the development of the on-demand economy and the instant gratification era. They have gotten accustomed to wanting and getting things immediately.
And while same day shipping is always more expensive than regular methods, studies have shown that millennials don't mind. They are much less concerned about shipping costs and far more concerned with timing.
Any business that sells to this generation needs to be able to keep up with their need for speed.
Same Day Shipping Is Complex
The evidence shows that faster order fulfillment is here to stay. But studies reveal that only a small number of retailers offer same-day delivery. And, those that do provide it tend to charge exorbitant prices for the service.
B2C delivery is less efficient than B2B distribution because of the broad area coverage and the small package sizes. This inefficiency results in higher costs. And when speedy delivery is required, it becomes even more expensive to offer.
Amazon is making massive investments in its supply chain to address these challenges and fulfill demand. They opened 23 new fulfillment centers in the second half of 2016 alone. And they plan to increase investments in warehousing and logistics in 2017.
Amazon also launched its 'Prime Now' service in several cities, but the coverage is still not 100% across the country. Even for a company with their financial firepower, it takes time. As a result, an opportunity exists for other businesses to exploit.
How Can Small Businesses Compete?
Partner with Local Delivery Specialists
Small businesses can go toe to toe with giant retailers if they can tie-up with third party companies who specialize in local logistics.
These partners typically have the required infrastructure and coverage in place. They also carry lower overheads than traditional large courier delivery services.
Lower costs translate to more savings for retailers and consumers.
Use the Ship-From-Store Model
Another way to offer same day fulfillment is to deploy the 'ship-from-store' model. With this strategy, retailers can use existing inventory from their store premises and ship it directly to customers.
This approach allows small businesses to use their stores for both regular commerce and warehousing. Companies that operate with a condensed geographical footprint, such as within a city or across a state, are uniquely suited to this model.
Moving Forward
Small businesses operating in the Miami & Fort Lauderdale area can get a head start on the competition and offer same day shipping if they partner with a professional firm like ASAP Courier.
They offer a wide variety of solutions, ranging from rush courier services and warehousing to air freight and refrigerated services, allowing them to cater to multiple product categories.
With so many options to choose from, customers are encouraged to contact Expressway Courier and request additional information. They have a team of trained courier service specialists who can help determine which delivery option will fit a businesses' specific needs.
---