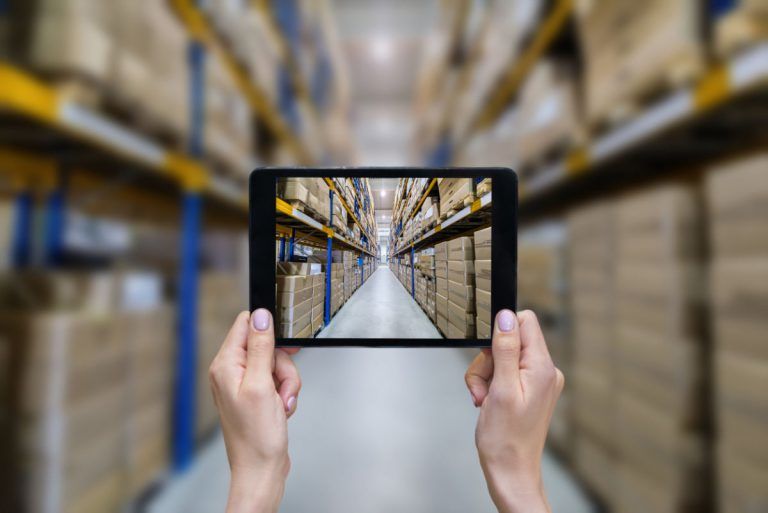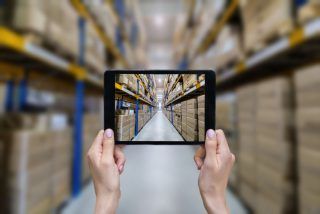 In days past, if you were waiting for a package, you had to hope it arrived exactly where it needed to be. This was a very unreliable system which led to anxious waits and uncertainty on both ends. Nowadays, courier tracking has changed this issue. In China alone, 100 million packages are delivered each day, each having to reach its designated recipient. This is entirely possible because of tracking. It's completely revolutionized not only how parcels are delivered but also how couriers interact with customers. Want to find out more about this type of tracking? In this post, we'll reveal how it can get deliveries to you the same day and reasons you should trust it with your next delivery.
What Is Courier Tracking?
First things first. Courier tracking involves putting some sort of identification on a package before it is sent off by a courier service. This is usually in the form of a barcode. Not only does this allow the courier to keep track of where the package must go, but it allows you to know exactly where your package is at all times.
What Are the Steps to Courier Tracking?
There are a few steps when it comes to same-day courier deliveries.
Step 1: Make the Order
The first step is to arrange for the delivery with your local courier tracking service. This can be done over the phone or online. You can specify any details, including how you want it delivered, where it needs to go, and what time you want it to arrive. Around this time, you will receive a tracking number or code. This code is very important for later steps, so be sure to keep it somewhere safe and accessible.
Step 2: Attach the Tracking Device
Before it's delivered anywhere, a tracking device is attached to the parcel. This allows any courier who comes in contact with the parcel to scan it and receive data on it.
This data includes the delivery address and other important information needed to get your package delivered on time. It allows anyone handling the package to update the order as it goes through the delivery process.
For example, once the order has been collected and placed on the delivery truck, they can change the status of the delivery from "order not yet collected" to "order in transit."
You can monitor this part of the delivery yourself too. By inputting the tracking number you were given onto the courier's website, you can see where your package is in the delivery process.
Step 3: Courier Takes the Delivery
Once the device has been attached, the package can begin its delivery to your destination.
Although it's on its way to you, there's still a way you can monitor your package. Some courier services have satellite navigation systems on their vans or trucks which allows you to know with high accuracy where they are.
Other couriers allow you to tell them the best routes to take and times to drive so your delivery won't get stuck in traffic. This way, you can be sure your package will reach you on time.
Step 4: Receive Your Same Day Delivery
When your package finally gets into your hands, you need to sign off for it. Once this is complete, the courier will scan your parcel for the final time.
This sends information to the tracking system to let it know that the parcel has successfully arrived and been signed for.
Some courier services may ask you to fill out a review to tell them how the service went.
What Are the Benefits of Courier Tracking?
There are several major benefits to using a courier tracking service for your same day deliveries.
1. Get an Instant Quote Anytime of the Day
When you want to get a quote, know that a professional courier service will provide you with one whenever you need it.
2. Delivery Confirmation Every Step of the Way
By tracking your courier service, you can know exactly where your package is from the moment it leaves its origin point to when it arrives in your hands.
If something happens to your parcel, it is a lot easier to find it. The courier service can look up its last destination point and start searching from that point.
3. Know Your Package Will Be Delivered On Time, When You Need It
Whether you have a commercial or personal delivery, a professional courier tracking service gives you peace of mind. You know your package will arrive on time.
For a business, you can be sure your client receives their package on time. As a sender or receiver of an important item or gift, using a courier delivery service means you have nothing to worry about.
Approximately one billion re-delivery attempts are made annually in North America. To avoid having your package included in this number, be sure to organize a suitable delivery time with a courier service today.
How Can You Track Your Courier?
Your package will have a barcode on it for tracking, but what will you have on your end?
There are a few different ways you can track your courier service. Some of these options include specialty courier tracking apps or computer software.
Some professional courier delivery services have their own special tracking service. Simply type in the tracking number and you can receive instant information on where your order is and how long before it reaches you.
Start Using Same Day Courier Tracking Right Now
If you need a package delivered from point A to point B, you can start having it moved right now. All you have to do is ask for the help of a professional courier delivery service.
Not only will they provide you with exemplary service, but they will let you know where your delivery is every step of the way.
For more information or to get your instant quote, click here.
---